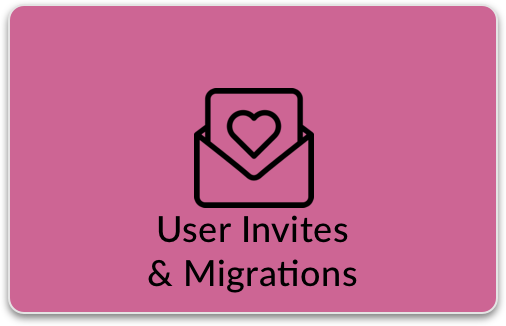 What This Does
The Invite system can be used to send out emails to invite people to use your site. This allows them to accept the invite and set up their own password.
This is useful for migrating users from an old site to your REC+ site, as well as when prospecting for new customers by inviting your prospects to your site to see information on private pages.
Charges & Installation
Software
This is made available to REC+ users for free under our normal terms and conditions.

Training

Follow our instructions on Freshdesk.
Automation
Sends out invite emails to new or migrating users and allows them to set up their own password.
Ongoing REC+ Support & Maintenance Charges
This program is fully supported within our standard charges.
Freshdesk Documentation
Click here to go to the article on Freshdesk
Other Apps You Might Be Interested In